Ciao a tutti! Oggi vi mostro un progetto che vi sarà utile come regalo per le maestre oppure per un professore a cui tenete in particolar modo.
Hello everyone! Today I show you a project that will be useful as a gift for teachers or for a teacher you care about in particular.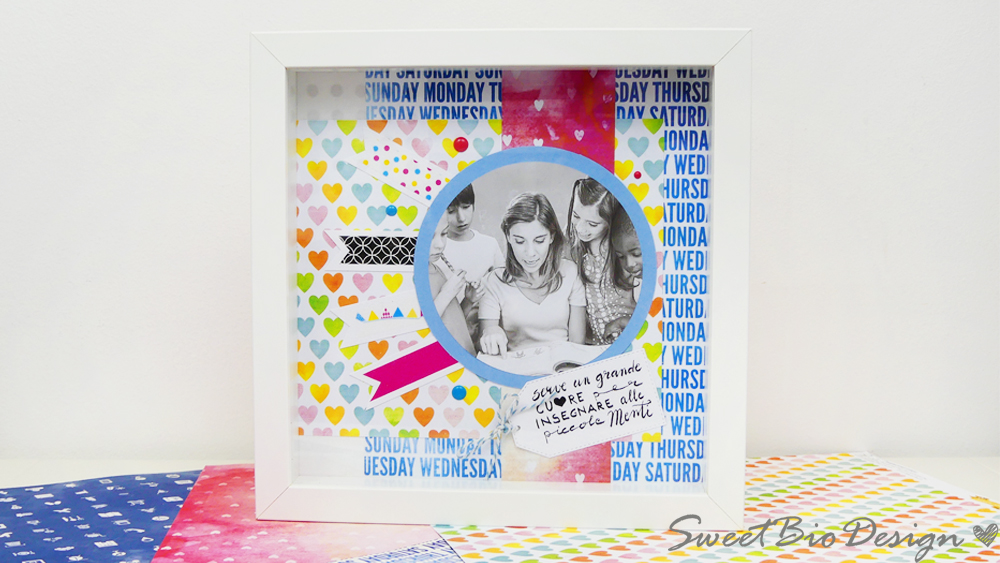 Questa idea regalo è davvero carina e può contenere anche una foto di classe che le maestre possano conservare con gioia. Per la realizzazione di questo quadretto ho usato davvero pochi materiali e poco tempo, anche grazie ad una nuova scoperta: il tesa Glue Stamp o Timbro Colla. Si tratta di un particolare applicatore di quadretti di colla, che funziona proprio come un timbro, ma invece dell'inchiostro appunto, si "timbra" la colla. Con questo attrezzo mi sono trovata molto bene e ho potuto creare in pochissimo tempo il quadretto. Se vi interessa il timbro colla, potete acquistarlo qua: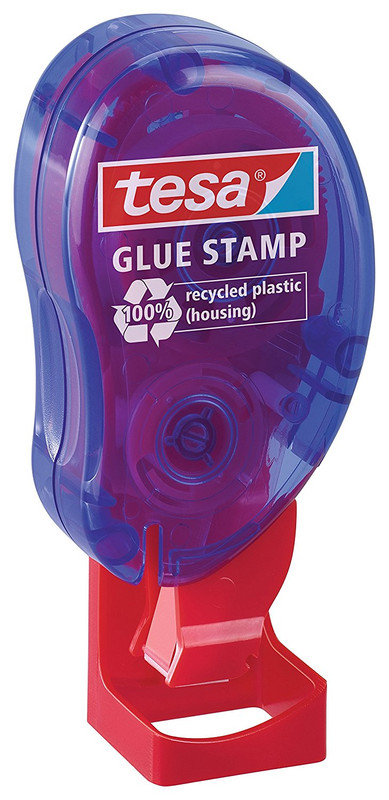 – Timbro Colla: https://amzn.to/2sEmXOe
This gift idea is really nice and can also contain a class photo that the teachers can keep with joy. For the realization of this picture I used very few materials and little time, thanks to a new discovery: the tesa Glue Stamp. This is a particular glue squared applicator, which works just like a stamp, but instead of the ink, it "stamps" the glue. With this tool I found myself very well and I could create the picture in no time.
Come avete visto dal video, oltre al Timbro Colla, ho usato anche i bellissimi Washi Tape sempre di tesa. Le fantasie sono diverse una dall'altra, con colori brillanti, ma la cosa che mi piace in assoluto di questi washi (che io personalmente utilizzo da anni), è la qualità del nastro. Si tratta di un vero film di carta adesiva, con potere incollante notevole, ma delicato. Altri washi in commercio hanno una finitura lucida di plastica, o sono fatti di stoffa, mentre gli originali washi devono essere i carta, proprio come questi.
As you saw from the video, in addition to the Glue Stamp, I also used the beautiful strained Washi Tape. The patterns are different from each other, with bright colors, but the thing that I really like of these washi (which I personally use for years), is the quality of the tape. It is a true film of adhesive paper, with remarkable but delicate gluing power. Other commercially available washi have a glossy plastic finish, or are made of cloth, while the original washi must be paper, just like these.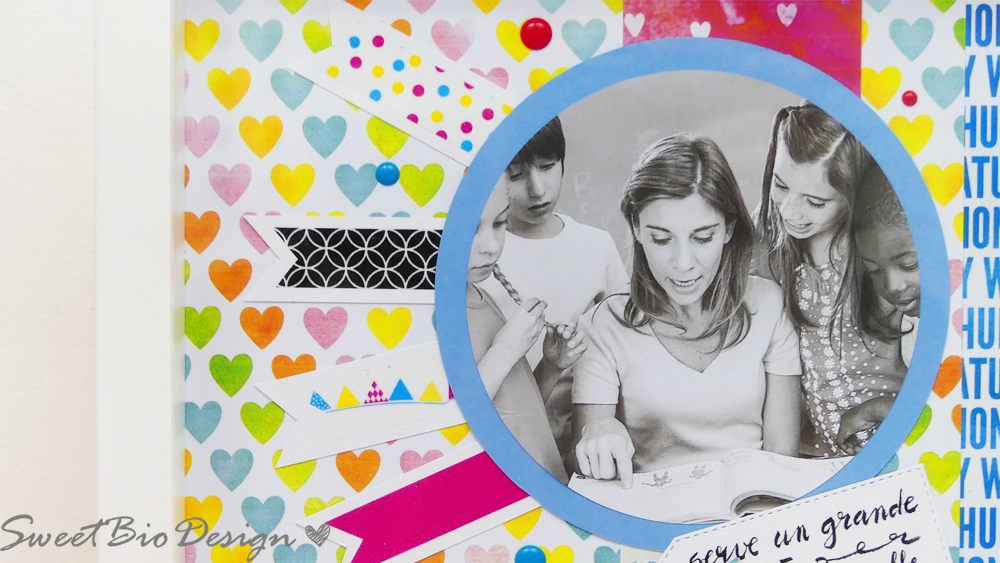 Per terminare il quadretto, oltre alle decorazioni, ho anche inserito un piccolo biglietto a forma di targhetta, con una frase molto bella che riassume l'amore che una maestra dovrebbe avere verso i suoi piccoli allievi: "Serve un Grande cuore per insegnare alle Piccole menti", spero piaccia anche a voi!
To finish the picture, in addition to the decorations, I also added a small card in the form of a plate, with a very nice phrase that sums up the love that a teacher should have towards her little students: "Need a Big Heart to teach the Little minds ", I hope you like it too!