Ciao a tutti! Sono molto felice di parlarvi di questo progetto, che penso sia uno dei meglio riusciti degli ultimi anni: il mini album macchina fotografica.
Hello everyone! I am very happy to talk to you about this project, which I think is one of the most successful in recent years: the mini camera album.
In questo caso non vi dirò che il progetto è veloce, né che sia facile. Ma per questo risultato, se avete voglia di cimentarvi, ne vale davvero la pena! La scatolina viene realizzata con un cartoncino nero piegato in modo da chiudersi in modo semplice. Il mini album è della corretta dimensione per entrare perfettamente nella scatolina. In ogni caso se seguirete il mio video tutorial sarà tutto molto chiaro.
***MATERIALE UTILIZZATO***
cartoncino nero 216g
– scoring board MS: http://amzn.to/2qkHqZz
– crop a dile: http://amzn.to/2r76tOL
– acetato: http://amzn.to/2qs4Wig
– piega carta: http://amzn.to/2rZaFOF
In this case I will not tell you that the project is fast, or that it is easy. But for this result, if you want to try it, it's really worth it! The box is made with a black cardboard folded so as to close in a simple way. The mini album is of the correct size to fit perfectly in the box. In any case, if you follow my video tutorial everything will be very clear.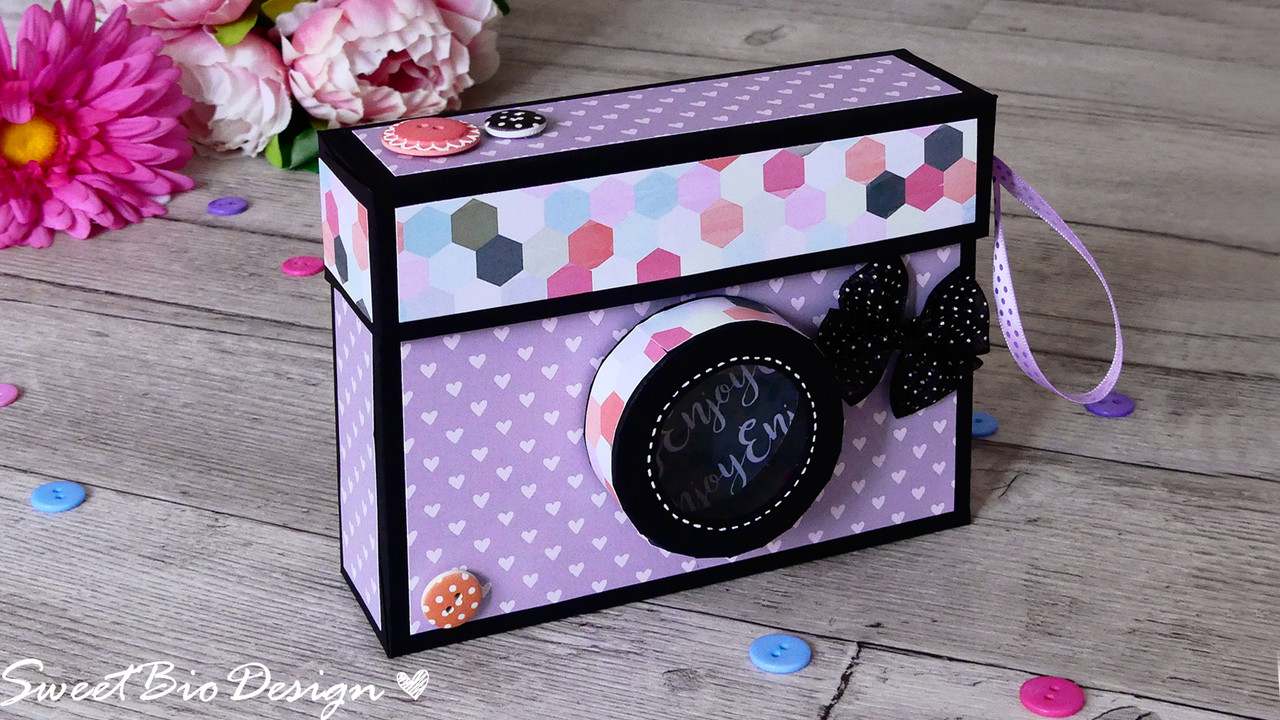 Ho scelto per questa occasione delle carte in tema primaverile. In questo modo i colori contrastano con il nero, rendendo tutto più allegro. La parte più ostica sicuramente è l'obiettivo della macchina fotografica, per cui se avete difficoltà potete utilizzare un rotolo di carta da cucina o un tubo di patatine che una volta rivestito ha lo stesso effetto.
I have chosen for this occasion the cards in spring theme. In this way the colors contrast with black, making everything more cheerful. The most difficult part is definitely the camera lens, so if you have difficulty you can use a roll of kitchen paper or a tube of chips that once coated has the same effect.