Ciao a tutti! Sicuramente conoscerete le famose tavolette per timbrare, ormai diffusissime e di tutte le marche. Una 
delle prime e la più famosa per le sue caratteristiche fu la Misti, ma ne seguirono tante altre come la nuova uscita della Tonic by Tim Holtz. Analizzando bene questo oggetto però, ci si rende subito conto che la struttura è molto semplice e che con pochi accorgimenti sia possibile in pochi passaggi imitarlo, se non eguagliarlo. Ecco perchè ho deciso di provarci!
Hello everyone! You will surely know the most popular Stamping tools by all brands. One of the first and most famous for its features was the Misti, but many others followed as the new release of Tonic by Tim Holtz. However, analyzing this object well, we can quickly notice that the structure is very simple and with few steps it's possible to imitate it. That's why I decided to try!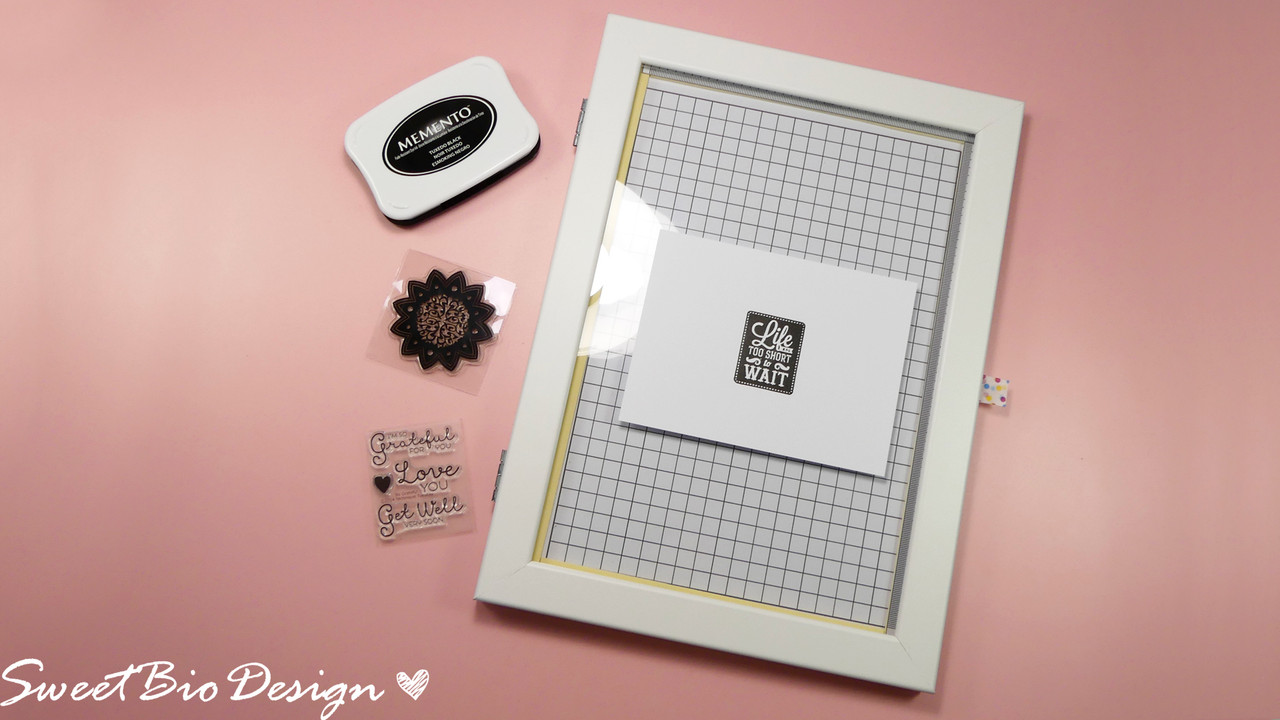 Ho disegnato appositamente la griglia interna e i righelli laterali, che potete scaricare qua sotto:
I specially designed the inside grille and the side rulers, which you can download here below:
Per crearla mi sono avvalsa dei seguenti materiali:
– Fogli magnetici A4: http://amzn.to/2j2XewF
– Nastro biadesivo 19mm: http://amzn.to/2w6FTEh
– Acetato: http://amzn.to/2w6rAQk
– Nastro biadesivo 6mm: http://amzn.to/2gGoHQf
– Gomma eva: http://amzn.to/2eKWfzM
– Taglierina Fiskars: http://amzn.to/2xaiDKG
– Inchiostro a tampone nero: http://amzn.to/2w6VdRi
– Calamite 1mm: http://amzn.to/2eKWBH1
– Washi tape: http://amzn.to/2j1LQBc
La base è una cornice IKEA chiamata HEMMINGSBO – Made with the IKEA frame HEMMINGSBO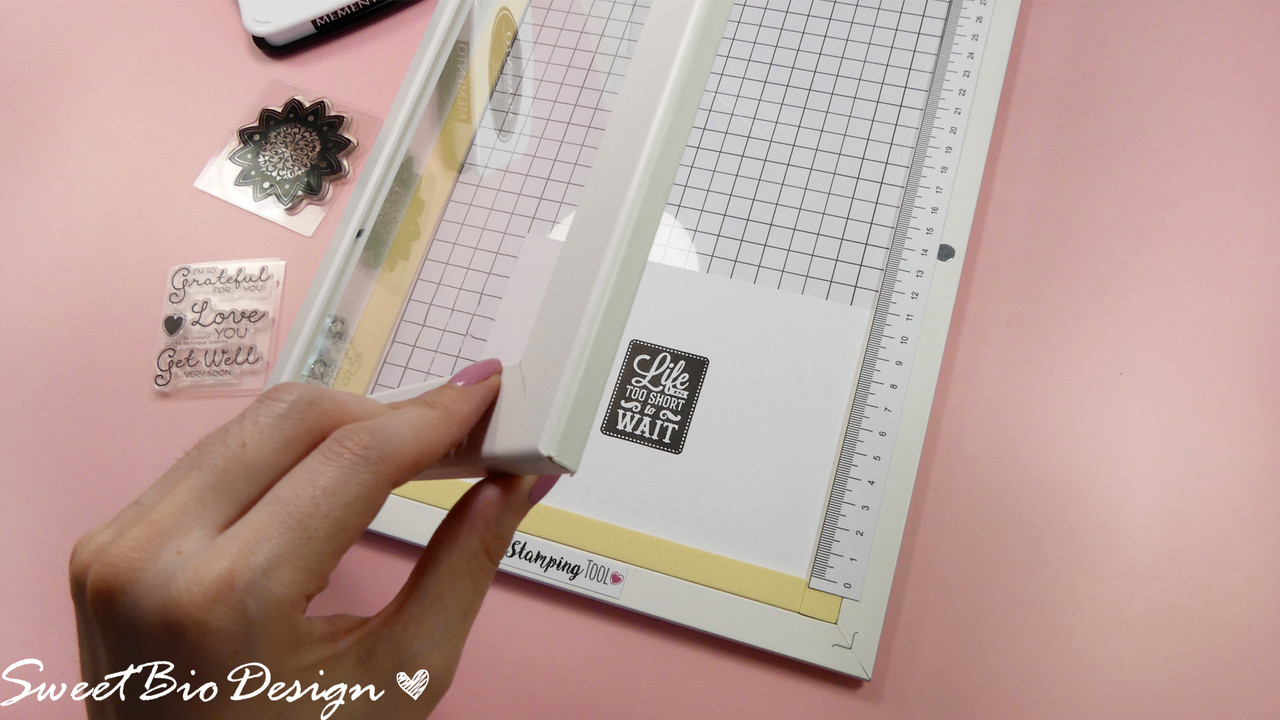 Per vedere tutto il procedimento, ecco il video tutorial – Here is the video tutorial with the full procedure
Dopo averla creata ho fatto delle prove di stampa e sono rimasta davvero molto soddisfatta! Timbrata precisa, ottimo attrezzo davvero, che consiglio a tutti quelli che usano i timbri e che così risparmiano su un attrezzo facilmente riproducibile con poco. Come vedrete nel file, ho anche creato un piccolo logo. Potete inserirlo nella vostra tavoletta come ho fatto io, in questo modo avremo tutte la nostra stamping tool personalizzata!
After creating it I did some print tests and I was really happy with it! Precise stamp, great tool really, I recommend to anyone who uses the stamps and so save money on a tool easily reproducible. As you will see in the file, I also created a small logo. You can insert it into your tablet as I did, so we will have all our custom stamping tools!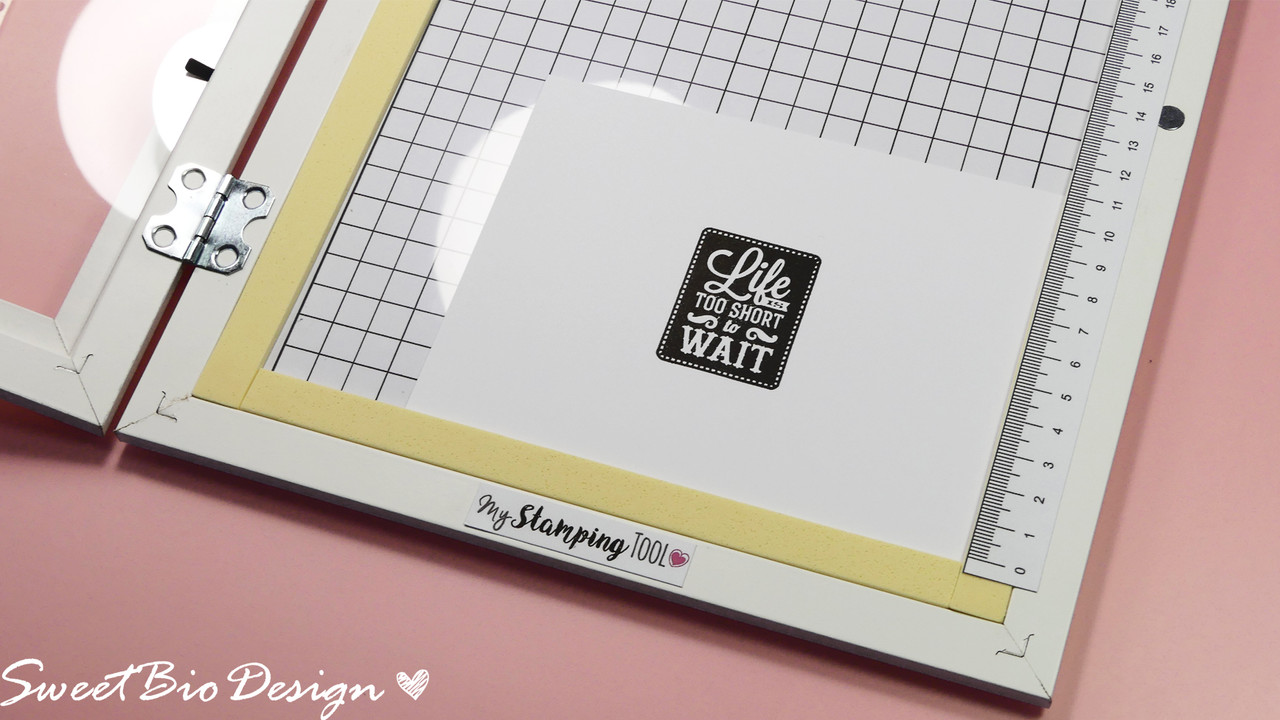 Spero possa esservi utile! Alla prossima! – Hope it can be useful for you! See you soon!