Ciao a tutti! Nuovo progetto natalizio, questa volta con tema l'album dei ricordi. Quest'anno ho scelto una struttura 
semplicissima, con una copertina in stoffa, che trasmetta il calore del Natale.
Hello everyone! New Christmas project, this time I propose you a scrapbook album. This year I chose a very simple structure, with a fabric cover, which carries the warmth of Christmas.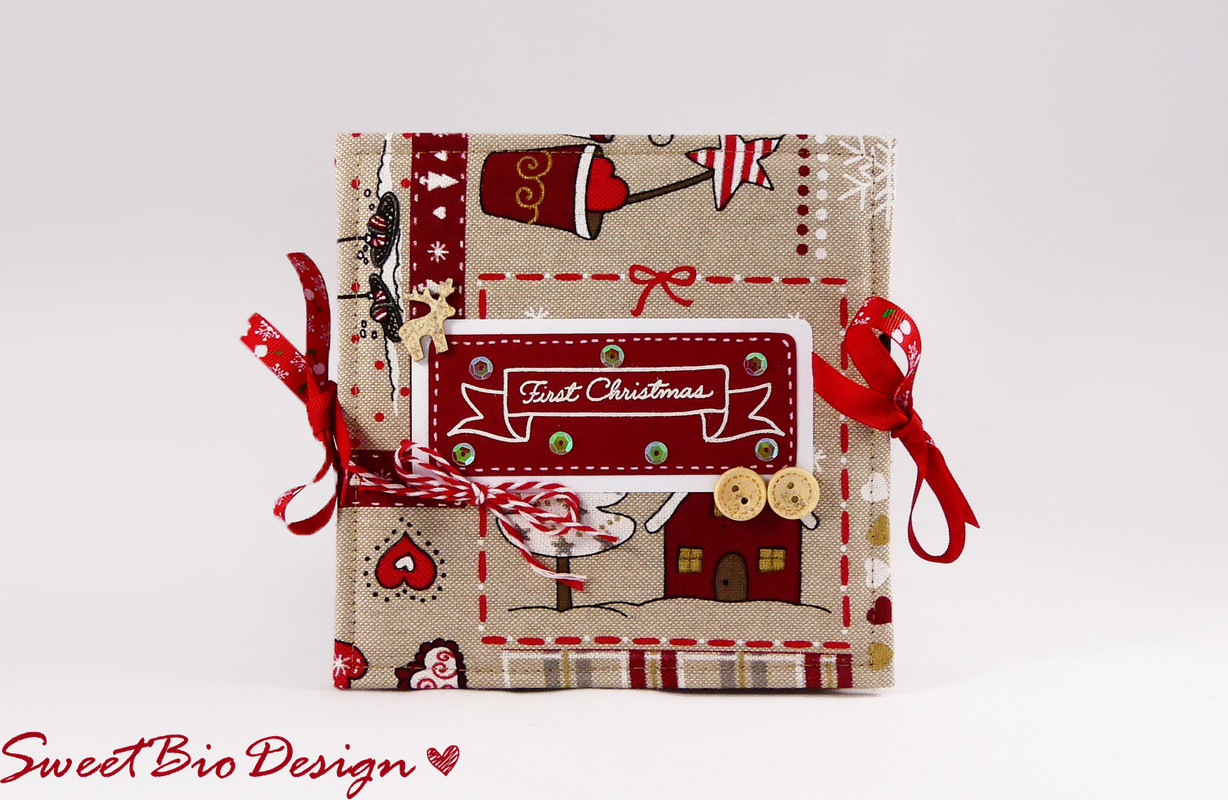 Si parte da due basi in cartone pressato da 1mm con dimensione 16x16cm che saranno appunto rivestite con una bellissima stoffa in cotone e lino, che ho acquistato da Leroy Merlaine. La stoffa conteneva un'infinità di bellissime fantasie natalizie, quindi non è stato semplice scegliere quale porzione utilizzare nelle copertine.
Start from two bases of 1mm-thick cardboard by 16x16cm size that will be coated with a beautiful fabric of cotton and linen, which I bought from Leroy Merlaine store. The fabric contained an infinite number of beautiful Christmas elements, so it was not easy to choose which portion to use on the covers.
Parlando di materiali, ho utilizzato poi per l'interno il set di carte disegnato da me per il sito Creasemplice.it, che potete trovare QUA in saldo! Gli altri strumenti, materiali e decorazioni sono invece elencati qua sotto e provengono da siti stranieri, da cui mi rifornisco maggiormente.
Speaking of materials, I then used for the inside part, a set of cards designed by me for the website Creasemplice.it, that you can find HERE on sale! Other tools, materials and decorations are listed below as well as from foreign sites, from which I rifornisco more.
Ed ecco il video tutorial – And here is the video tutorial: