Ciao a tutti! Ecco un nuovo post sui lavori su commissione realizzati ultimamente.
Hello everyone!
Here's a new post on some works I made lately.
SEGNAPOSTO MATRIMONIO TEMA GEMME – WEDDING PLACEHOLDERS GEMS THEME
Questi segnaposto sono stati creati appositamente per la richiesta specifica di una sposa: ogni tavolo sarebbe stato contrassegnato da un diamante con un certo colore. Per questo dopo aver elaborato i diamanti secondo i colori desiderati, li ho stampati su carta fotografica lucida e inseriti in una base disegnata appositamente con la Silhouette Cameo, per calzare a pennello!
These placeholders have been specially created for a specific request of a bride: every table would be marked by a diamond with a different color. So after the creation of digital diamonds according to desired colors, I printed them on glossy photo paper and placed in a specially designed base with the Silhouette Cameo, to fit like a glove!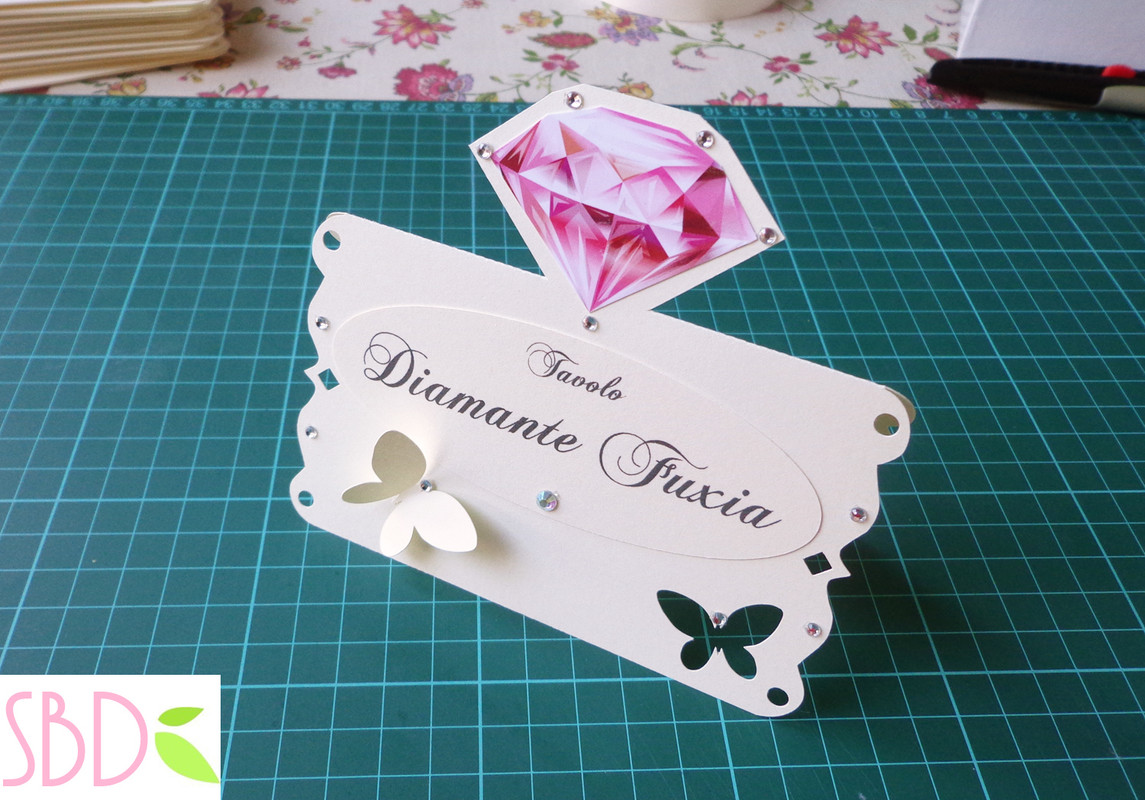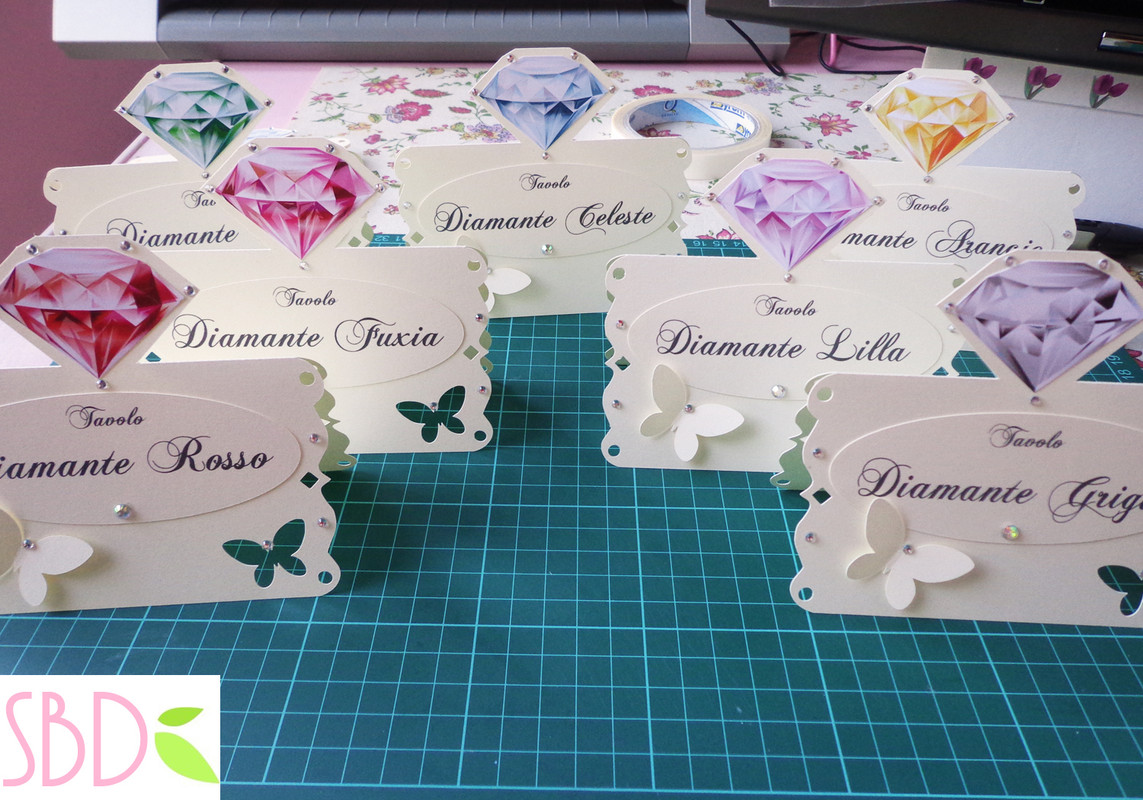 SCATOLINA PORTA SCARPETTE – SHOES HOLDER BOX
In questo caso la richiesta della persona interessata, era quella di avere una scatola che potesse contenere delle scarpine da neonato in pasta di zucchero, a dimensione reale. naturalmente essendo in pasta di zucchero potevano star bene in una scatola porta cupcakes, ma versione extra large! Non è stato affatto semplice.. una scatola di queste dimensioni ha richiesto l'utilizzo di 3 fogli 30×30 cm nei quali ho dovuto dividere i pezzi, per poi ricomporli una volta tagliati. Il risultato è stato molto carino 🙂
In this case the request was to have a box that could hold the baby shoes made in sugar paste, life-size. Sugar paste could be store well into a cupcakes box, but extra large version! It was not easy .. a box of this size has required the use of 3 sheets 12″x12″ in which I had to split the pieces, and then reassemble them once cut. The result was very cute 🙂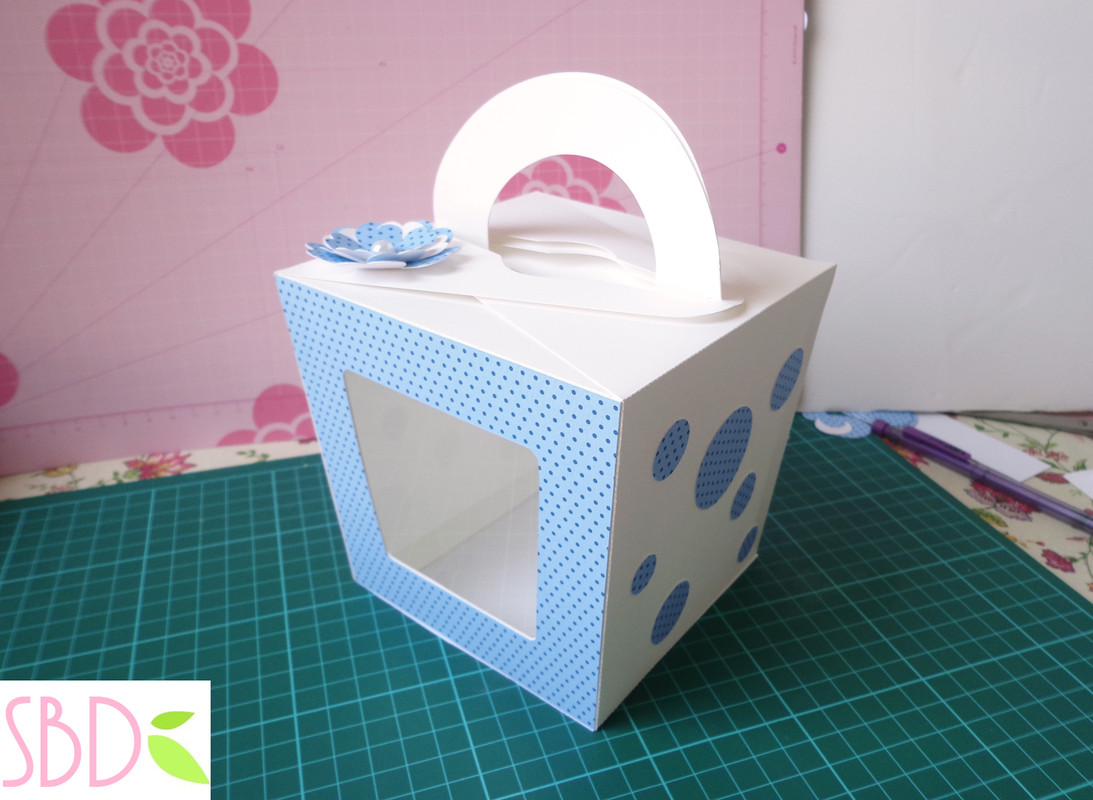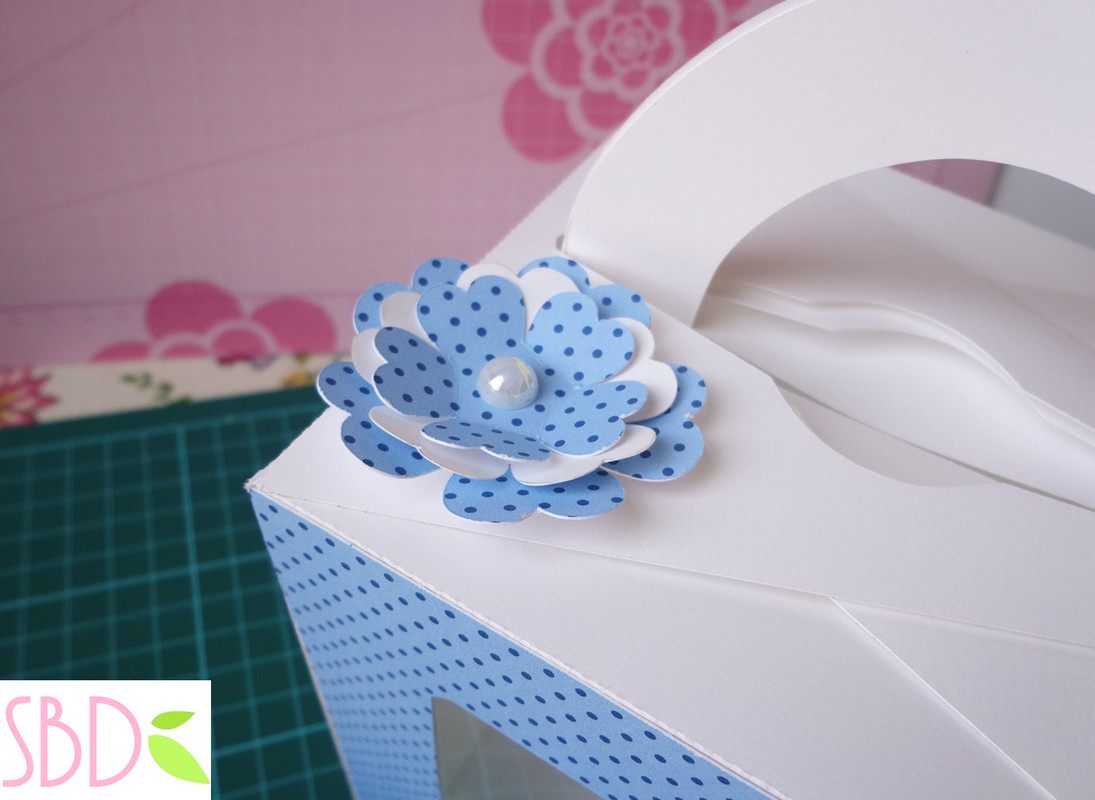 BOMBONIERE PER LAUREA – GRADUATION FAVORS
Un'altra commissione della mia estate è stata quella per delle bomboniere di laurea, che ho realizzato seguendo una linea elegante e uno stile diverso e frizzante; un tocco originale è dato dal retro delle bomboniere dove ho creato un intaglio con decoro. Naturalmente non poteva mancare il pendente della fortuna a forma di coccinella.
Another commission of my summer was that for some graduation favors, I made following an elegant line and a different style; an original touch is given by the back of favors where I created a cutout with decoration. Of course I applied also the lucky pendant of ladybug.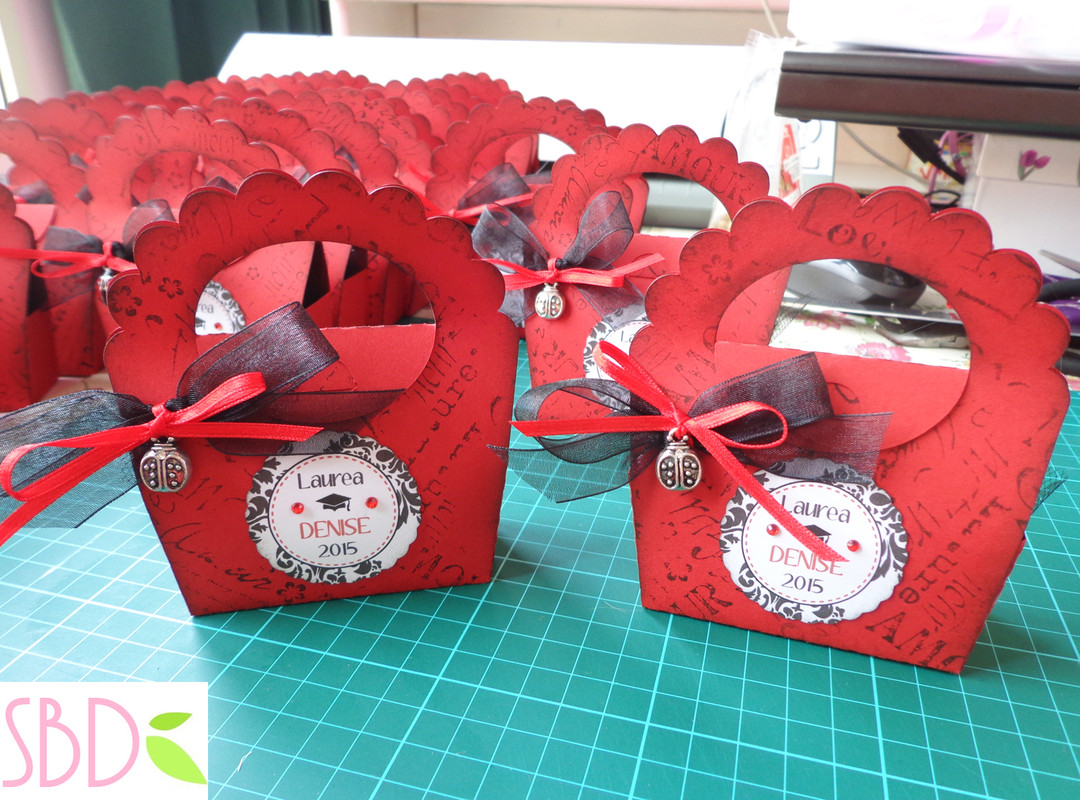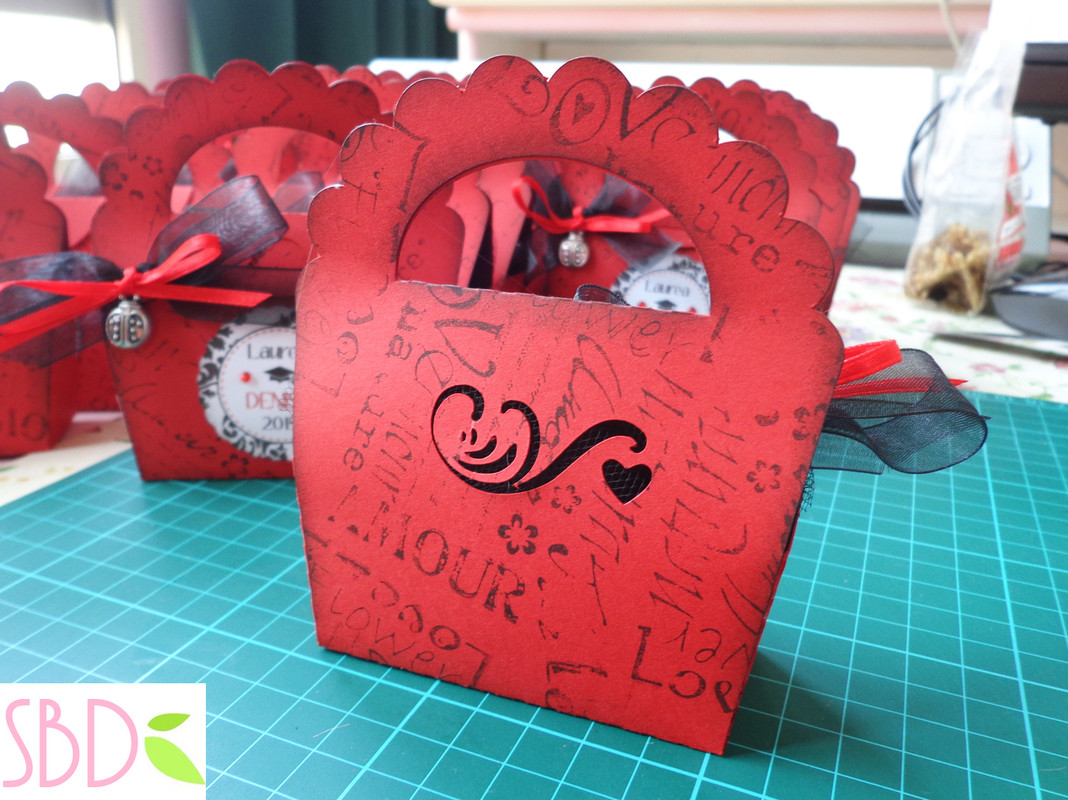 Spero che questi lavori vi siano piaciuti e che vi possano essere di ispirazione!
Alla prossima!
I hope you liked this works and they can be useful!
See you next time!
HUGS!