Eccomi con un nuovo progetto, questa volta Pasquale. Con i tempi che corrono penso sia sempre più importante cercare di creare sempre più con le nostre mani i progetti, che sono tra l'altro, davvero molto più apprezzati. Ecco perchè in occasione della Pasqua si possono creare delle carinissime scatoline con un coniglietto sopra, per regalare dolci ai più piccoli e non solo. Trovo sia bellissimo poter personalizzare queste scatole con colori e combinazioni diverse, in modo che ognuno abbia il proprio regalino personalizzato!
Here I am with a new project, this time Pasquale. In times like these I think is increasingly important to try to create more and more with our own hands the projects, which are among other things, very much appreciated. That's why at Easter you can create cute little boxes with a bunny on, to give sweets to children and beyond. I think it's great to be able to customize these boxes with colors and different combinations, so that everyone has their own personalized gift!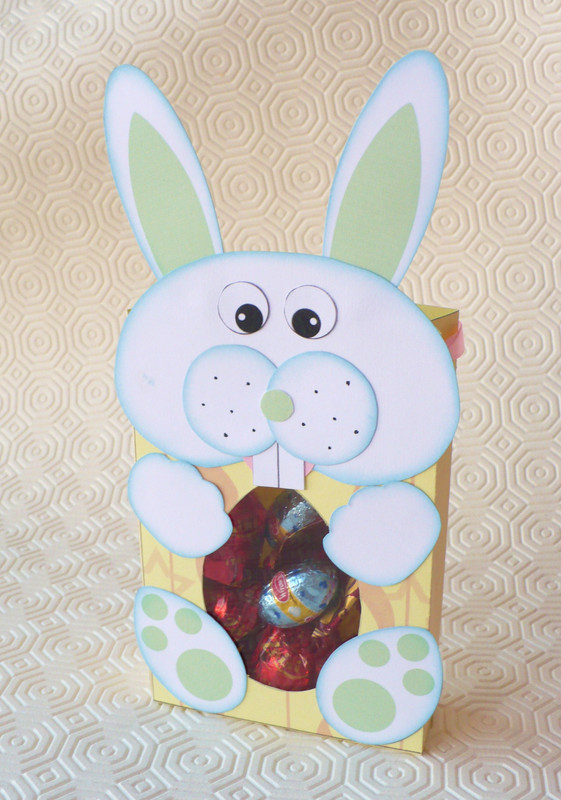 SCARICA QUA SOTTO IL MODELLO – DOWNLOAD THE TEMPLATE HERE BELOW
Ho realizzato, come potete vedere, varie versioni sia della scatola, sia del corpo del coniglietto, in modo che si possa appunto personalizzare. Questo progetto è stato già un successo in famiglia e stiamo in questi giorni preparando tante scatole per ogni persona a cui ci fa piacere regalare un pensierino a Pasqua; ecco perché prossimamente metterò altre foto delle varie versioni realizzate. All'interno è davvero carino inserire dei piccoli ovetti di cioccolato, la combinazione ideale per questo progetto!
I realized, as you can see, the various versions of both the box, both the bunny body, so that we can precisely customize. This project was already a success in the family and we are preparing in these days so many boxes for each person to whom we like to give a little thought to Easter; that's why shortly will put more photos of the various versions made. Inside is really cute place of small chocolate eggs, the perfect combination for this project!
Ed ecco il video tutorial
–
Here is the video tutorial: